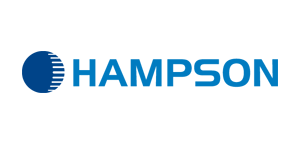 Home » Capability
Capability
Machine Details
Hampson has state of art machine which can cater wide range of parts based on the complexity and critical tolerance level.
Machine and Equipment
DMG 75 Monoblack – 5 Axis Machine

1

5(4+1)-Axis Milling Machines

3

4-Axis Milling Machines (DMG & Brother )

3

CNC Turning Centres

20

CNC Turn-Mill

5

Grinding Machines (Cylindrical, Centreless, Surface)

3
CMM (Carl-Zesis)

1

Mahr Form Tester

1

Visual Measuring System

1

Profile Projector

2

Electronic Comparator

2

Roundness Tester

1

Hardness Tester

1

Roughness Tester

1
Lapping Machines

4

Barrelling Machines

3

Ultra Sonic Washing Machines

3

Band Saw Machine

1
NDT : NADCAP and Rolls Royce Approved facility for FPI, MPI and Ultrasonic Cleaning Special Process : Outsourced to NADCAP/OEMs approved suppliers
NDT
Hampson has NDT facility approved by NADCAP and Rolls-Royce
Tank Size: 350 X 500 X 500 MM
FPI
MPI
Ultrasonic Cleaning
Engineering Capability
Hampson has dedicated skilled and experienced teams for Process engineering, Programming and new product development. Having core capability in precision machining of medium to complex jobs, we also have experience in sub-assemblies.
We use Delcam and Feature cam & Solid cam softwares for CNC Programming and simulation.
ZW cad, Auto cad and Solid Works are used for process documentation and modelling.
Raw Material handled: Alloy Steel, Stainless steel, PH steel, Nickel alloy, Cobalt alloy, Titanium, Molybdenum and Aluminum input in the form of Bars, Plates, Castings and forgings.
We outsource Special Process like Anodizing, Passivation, Electroless nickel plating and heat treatment to NADCAP/Customer approved facility.